We Move Faster & provide Remarkable Moving Services for any kind of Relocation
Welcome To ipack Packers And Movers
I Pack Packers And Movers Movers and Packers Surat
Moving is a stress situation that many families go through. It doesn't matter whether you're relocating down the block or on the other side of the state; the point is, your belongings have to move from one place to another. Our moving company in Surat understands that people may run on limited timeframes. This is why we alleviate the stress by taking on the most laborious tasks. No one should have to endure the headaches that come with moving especially when you're running on a busy schedule. Don't let packing and moving pause your normal routine because Ipack Movers and Packers in Surat is here to help! We at Ipack Movers and Packers, a packers and movers in Surat offers shifting services since 2000. Our experienced team of people are always ready to serve you at anytime of the day as they are trained to keep a keen eye on each consignment to make sure nothing is compromised with clients satisfaction during shifting.
We are an ISO 2015 Certified Packers & Movers Company. Relocating to a new location can be annoying, chaotic and hassle process. Here is how our skilled and experienced team of professionals make it easy.
Ipack Packers & Movers is one of the best recognized moving company in Pakistan. Whether you're moving within the city or another city, we can help you with best experienced staff, safe and reliable moving support, and dedicated customer support. We have a large network in Pakistan with regional offices in 3 locations and longstanding partners all over Pakistan.
The moment you share your move details with us, you are assigned with a dedicated support executive, always available and actively engage with the moving team to share with you everything at one point. You can always connect us through our central support team at our toll-free number 0333-9402999, and all your concern is always listened and resolved with priority.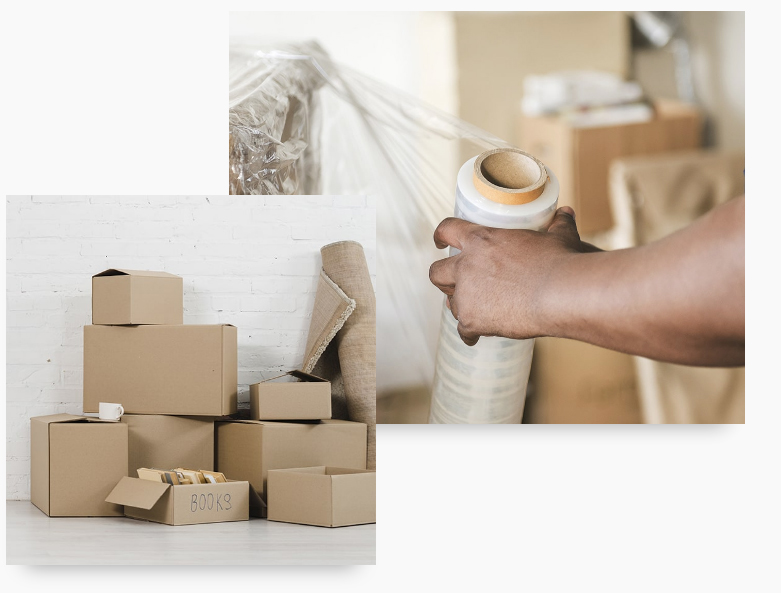 FEW EASY STEPS TO MOVE YOUR HOME
If you want to shift your household goods to another city then you can avail our services Our Company is providing service in every city of Pakistan We have expert experienced packers and movers who can supply your goods?
Will be backed up very carefully then loaded into the car and taken off the car will mix your furniture will open the packing and set the luggage in the house just one phone call away now you No need to take any kind of hassle at all.
We are providing full service which includes ac etc.
including downloading and installing ac. Let's are very suitable,
work well and our rating is also very good. Here are some important guidelines before packing. In the house where you want your packing to be done, pack your valuables yourself, for example jewelry, etc., money, etc. In addition, women should pack their own goods and decorate their kitchens.
The team will see for itself. There are many packers and movers companies in Pakistan but we Era company has expert experienced packers and movers who will handle your goods very carefully.
Packers and movers in Islamabad
Our main head office is in Islamabad. Besides, our branch is in Lahore, Multan, Karachi, Peshawar and our staff is present in all major cities of Pakistan. All you have to do is make a phone call to us. Our representative will come and see your goods. He will correct you.
You will be told the money to send the goods and you will be given complete guide. And there are crowds in every city of Pakistan.
In Islamabad city we do a lot of shifting every day. If you want to shift your household goods from Islamabad to Rawalpindi, from Rawalpindi to Islamabad, please contact us let me tell you about it.
Bake your valuables yourself before packing, otherwise the company will not be responsible later. Packers and movers in Islamabad. We have our head office in Islamabad Peshawar turn.
You can get free advice from us absolutely free the survey is absolutely free we have professional packers and movers Use our services be sure to notify us of any concerns
house luggage shifting
Shifting household items is much more difficult because it breaks the furniture, breaks the crockery, the dishes get damaged and it takes at least a week to shift almost a house,
but now you have to take the tension at all. No need because we will shift your whole house in just one day and there will be no damage. We will pack your furniture completely. The car will be ours and we will load the car in your next house.
The goods will be unloaded from the vehicle, the packing will be opened and the complete setting will be given and in all this work the labor will also be ours, the packing material will also be ours, the vehicles will be ours, everything will be ours and in one day you The whole house will be given to you by shifting to another house.
All you have to do is call us. Your house will arrive. We will see your goods. Then you will be told the most reasonable price and your reasonable price.
Furnishings will be shifted We have a very obedient and experienced staff who have been shifting household goods for a long time That's why we do the shifting in a very good way.
First our labor will come and pack all your goods. We will also load our car in one car and the goods in the car will be arranged in such an order. Furniture or crockery will not be damaged. Also,
pack your own valuables before packing. Take care of your own jewelry etc. Otherwise, the company will not be responsible later and pack your personal clothes and accessories yourself. We will provide you the material. Cartoons, etc. will also be made for you to make your valuables look good and on them
PACKERS AND MOVERS IN PAKISTAN
IPack movers are the best and reliable International packers and movers in Islamabad, Lahore, Karachi, Multan, and other cities of Pakistan.As one of the world's leading non-asset-based supply chain management company for packers and movers. Because we design and implement industry-leading solutions in both freight management.
We understand that your possessions are your assets. We have skilled team /staff of Packers /Managers to assist for all your packing and moving needs, Customs clearing agent, Air and Sea Cargo Shipping Service, Airfreight, Sea Freight, Freight Forwarding Service, Goods transportation, House shifting and relocation, Cargo services. We provide the best quality of services and popular Packers and Movers in Islamabad Sectors F-6, F-7, F-8, F-11, Markaz, Diplomatic Enclave Blue Area, Islamabad with competitive freight rates for all shipments.
Packers and Movers in Rawalpindi
Packers and movers in Rawalpindi are giving its finest service across the globe. If you wish to relocate to any other location in Pakistan, just contact us. Packers are available for relocating domestic as well as foreign customers.
Packers and movers in Rawalpindi are offering its unique service across the globe by providing Custom Clearance, Boat and Bus Clearance, Private transfer, Personal transfer and International freight services within and outside Pakistan. We are delivering goods to international clients at most reasonable prices and services by using advanced methods and latest tools to provide fast and reliable cargo and freight services. Our aim is to meet the needs and requirements of our customer with flexibility and excellence. We are committed to give excellent customer satisfaction and to keep them come back to us again for their varied business requirements.
Packers and movers in Rawalpindi offer complete package by offering complete services like packing and shifting, transportation and logistic planning etc. Our skilled and experienced team of packers and movers makes your moving and shifting easy and stress free. We also offer custom clearance to suit your requirements and we will personally make a detailed survey and analysis of your shifting requirements and give you an affordable custom clearance. Our team of expert Packers and movers in Rawalpindi are capable enough to meet your moving and shifting requirements in a professional way. So, if you need to shift from Rawalpindi to Islamabad or from Islamabad to Rawalpindi, we will do it for you with our expert services.
Packers and Movers in Lahore
Packers and Movers in Lahore will be the best persons to handle your household needs when you move to another place. There are so many people who shift their houses from one place to another due to many reasons. House moving can be a tiring and hard way. When you're planning to move from one place to another, it's better to avail Packers and Movers in Lahore to make your task much easy. Packers and Movers in Lahore will be the right company to make your moving and packing process easier. Packers and Movers in Lahore will be the right people to do all the difficult jobs in relocating you to other place.
Packers and Movers in Lahore can provide you good service at affordable price. Packers and Movers in Lahore are the best company to pack your belongings as well as move you to a different location with convenience and comfort. House moving is very challenging task to do especially if you're relocating from one city to another. Hiring Packers and Movers in Lahore will be very helpful for you who are relocating from Pakistan to another country like US, UK, Australia and Canada. House relocation is not only stressful but also time-consuming and you need to take all the necessary precautions while moving your house or office from one city to another. Hiring Packers and Movers in Lahore will be very helpful for you and your family.
home Shifting Company in Islamabad
"Karachi-based Shaheen Packers and Movers offer excellent Home Shifting Service, Home delivery service Car carrier Service to All Pakistan" says Company Profile. It has been almost 10 years since we established our business in Karachi. We have always kept our customers in mind, which has always been the priority of our business. Our main aim is to provide quality services, which will not only satisfy you but also will touch your heart when you see the face of your family's possessions after they have been shifted from one place to another.
All home shifting company in Islamabad will offer both domestic and international air cargo services. Domestic services include transportation and packing, while International services include air freight services both overland and air, local as well as international air freight services. Most of our client's expectation when they contact us are for a high level service, as we have been in this business for quite some time now and have experienced a lot of ups and downs in all this. All the services that we provide are cost-effective and we do not compromise with the quality of our products and the workmanship of our furniture.
Most of our clients ask us about the home shifting company in Islamabad that can take care of their goods while they are away on a vacation or on a business trip. This is especially important for those who are away from their homes for long periods of times. We can ship all kinds of goods to any part of the world. We can ship textiles, jewelry, clothes, cars, office equipment, office stationery, furniture, office supplies, electrical appliances, office plants and machinery, and all other types of merchandise. You name it, we can ship it out from our warehouse in Islamabad.
Packers and Movers in Peshawar
Dear Customer, Peshawar is a little on the side. In Peshawar city, we are providing our service. If you want to shift your house from Peshawar to Islamabad or from Islamabad Pindi or from Rawalpindi to Peshawar, then we are in Peshawar. But our staff will go from Islamabad to Peshawar and shift your household goods. The packing material of your goods in Islamabad will also go from Islamabad and there your goods in Peshawar. Will be fully packed packers and movers will go from Islamabad and your luggage will be seated very carefully the vehicle will be found from Peshawar and from Peshawar via motorway your luggage Islamabad Rawalpindi Lahore Multan Karachi Quetta Also in the city you can shift your home yellow goods. We are at your service 24 hours a day. We have very old and experienced and professional boys who have been doing shifting work for a long time. Our staff knows. How to back up furniture How to load in car How to package crockery a How to use cotton. Crockery is packed in brown paper and put in cotton so that the crockery is safe to travel during
Packers and Movers in Multan
Packers and Movers in Multan are among the leading companies operating in Pakistan but has its numerous networks throughout Pakistan. Packers and Movers in Multan know the significance of moving professionally and will definitely make your move an enjoyable one. Furthermore, if you're moving your entire office, have the experience of handling your large equipment with the utmost care and safety.
The company can handle packing as well as moving and loading from different locations in Multan. Packers and Movers in Multan are an ideal choice for your packing and moving experience. They have experts who have years of experience in packing and moving belongings from one place to another. This makes it possible for you to enjoy a stress-free moving experience in Multan.
The company provides quality services at reasonable prices. Packers and Movers in Multan will give us the services that we need at the best prices available in Pakistan. It's always important to choose reliable packing services whenever you're moving to another country. The only way to do that is to find a trustworthy packing service provider in Pakistan so you can give us the ultimate packing services while we give you the best prices in the industry.
Packers and Movers in Quetta
Packers and Movers in Quetta provide all the household packing and moving services you will need for a comfortable and hassle free move to your new home. The Packers and Movers in Quetta will arrange for your personal moving van, or even a small truck if that is what you require to carry all of your household goods. Once you have paid your deposit the Packers and Movers in Quetta will then arrange for the transportation and moving of your belongings to your new house or location. The entire moving procedure takes place very quickly and efficiently and within the specified time frame.
Packers and Movers in Quetta are committed to providing quality moving services to their clients, which makes it easy for their customers to understand that they will be receiving top quality service. They ensure that all of their clients are satisfied with the work that they do, and that they have reliable transportation services that can accommodate many people at one time. Packers and Movers in Quetta also provide their customers with affordable house relocation services, including domestic as well as international moving services. House relocation is something that is very difficult for many individuals; however, Packers and Movers in Quetta make this process very simple and easy. If you are looking to relocate or move your household goods in order to achieve a better living, Packers and Movers in Quetta can help.