Share Your Requirments
Call us or post your shifting needs in just few clicks.

Get 3 References
We will find 3 best match movers according to your needs.

Schdule Survery Date
Mover will analyze requirements and give you accurate quote.

Compare and Hire
Call us or post your shifting needs in just few clicks.
Welcome To IPack Packers And Movers
I Pack Packers And Movers is a stress situation that many families go through. It doesn't matter whether you're relocating down the block or on the other side of the state; the point is, your belongings have to move from one place to another. Our moving company in Rawalpindi understands that people may run on limited timeframes. This is why we alleviate the stress by taking on the most laborious tasks. No one should have to endure the headaches that come with moving especially when you're running on a busy schedule. Don't let packing and moving pause your normal routine because Ipack Movers and Packers in Islamabad is here to help! We at Ipack Movers and Packers, 
We are an ISO 2015 Certified Packers & Movers Company. Relocating to a new location can be annoying, chaotic and hassle process. Here is how our skilled and experienced team of professionals make it easy.
Ipack Packers & Movers is one of the best recognized moving company in Pakistan. Whether you're moving within the city or another city, we can help you with best experienced staff, safe and reliable moving support, and dedicated customer support. We have a large network in Pakistan with regional offices in 3 locations and longstanding partners all over Pakistan.
The moment you share your move details with us, you are assigned with a dedicated support executive, always available and actively engage with the moving team to share with you everything at one point. You can always connect us through our central support team at our toll-free number 0333-8402999, and all your concern is always listened and resolved with priority.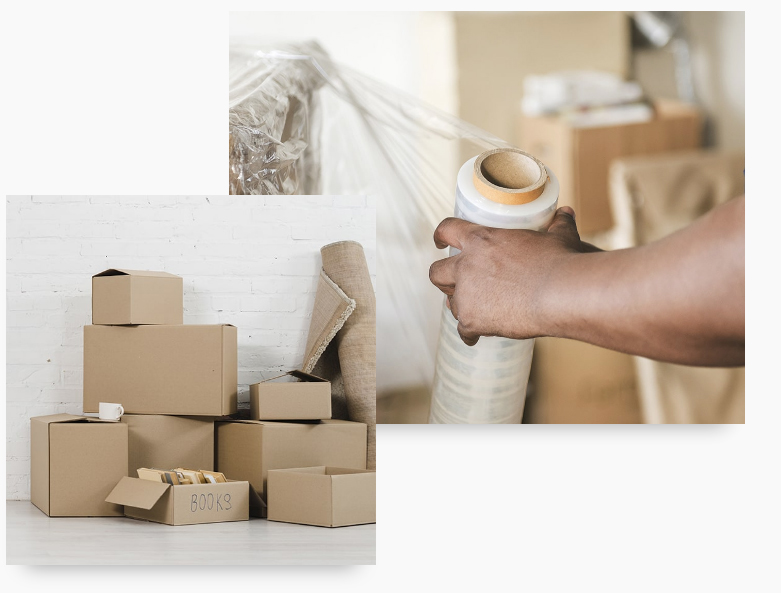 International Moving
We provide Best Internatinal Moving Service in Islamabad

Domestic Moving
Domestic Moving is very important to move one destination to other.

Car & Bike Transport
IPack Provide Best Car and Bike Moving Service in Islamabad

Warehouse Services
We care our customers we provide warehose service as per customer requirement.
If you want to shift your household goods to another city then you can avail our services Our Company is providing service in every city of Pakistan We have expert experienced packers and movers who can supply your goods? 
Will be backed up very carefully then loaded into the car and taken off the car will mix your furniture will open the packing and set the luggage in the house just one phone call away now you No need to take any kind of hassle at all. 
We are providing full service which includes ac etc. 
including downloading and installing ac. Let's are very suitable, 
work well and our rating is also very good. Here are some important guidelines before packing. In the house where you want your packing to be done, pack your valuables yourself, for example jewelry, etc., money, etc. In addition, women should pack their own goods and decorate their kitchens. 
The team will see for itself. There are many packers and movers companies in Pakistan but we Era company has expert experienced packers and movers who will handle your goods very carefully.
Our main head office is in Islamabad. Besides, our branch is in Lahore, Multan, Karachi, Peshawar and our staff is present in all major cities of Pakistan. All you have to do is make a phone call to us. Our representative will come and see your goods. He will correct you. 
You will be told the money to send the goods and you will be given complete guide. And there are crowds in every city of Pakistan. 
In Islamabad city we do a lot of shifting every day. If you want to shift your household goods from Islamabad to Rawalpindi, from Rawalpindi to Islamabad, please contact us let me tell you about it. 
Bake your valuables yourself before packing, otherwise the company will not be responsible later. Packers and movers in Islamabad. We have our head office in Islamabad Peshawar turn. 
You can get free advice from us absolutely free the survey is absolutely free we have professional packers and movers Use our services be sure to notify us of any concerns
Shifting household items is much more difficult because it breaks the furniture, breaks the crockery, the dishes get damaged and it takes at least a week to shift almost a house, 
but now you have to take the tension at all. No need because we will shift your whole house in just one day and there will be no damage. We will pack your furniture completely. The car will be ours and we will load the car in your next house. 
The goods will be unloaded from the vehicle, the packing will be opened and the complete setting will be given and in all this work the labor will also be ours, the packing material will also be ours, the vehicles will be ours, everything will be ours and in one day you The whole house will be given to you by shifting to another house. 
All you have to do is call us. Your house will arrive. We will see your goods. Then you will be told the most reasonable price and your reasonable price. 
Furnishings will be shifted We have a very obedient and experienced staff who have been shifting household goods for a long time That's why we do the shifting in a very good way. 
First our labor will come and pack all your goods. We will also load our car in one car and the goods in the car will be arranged in such an order. Furniture or crockery will not be damaged. Also, 
pack your own valuables before packing. Take care of your own jewelry etc. Otherwise, the company will not be responsible later and pack your personal clothes and accessories yourself. We will provide you the material. Cartoons, etc. will also be made for you to make your valuables look good and on them
One of the most common tasks that a company has is to deal with packers and movers in Rawalpindi. Typically, when you have to pack your things for a trip or move, it is done on time. A lot of people don't know that even if you have everything, it may take days to get things packers and movers in Rawalpindi because you are dealing with different people. You may want to change the packing style or just give up on what people think is "the right way" and start doing your own thing.
As the tech industry is on the increase, so are packers and movers. They are becoming a more popular choice for moving goods from one place to another. These days, there is no need of hiring a packer or movers in Rawalpindi because the technology is providing everything that they need to do it themselves without hiring anyone else.
"Packers and Movers in Rawalpindi" is one of the widely used terms in the world. It has been used in almost every field of human existence and continues to be relevant today.
A packer is a person who moves objects from one place to another. In other words, he is an expert in packing and unpacking things. A mover is a person who moves things from one place to another. In other words, he is an expert in moving things from one place to another.
When you are looking for a home shifting service in Lahore, there are many factors that need to be considered before deciding on one.
You need to know what you are looking for in the first place. What is your home like? Are you moving into an old house? Is your family already situated there? Do you want to buy a house and get rid of the old one?
There are many other things that should also be considered before choosing a home shifting service in Lahore. For example, what kind of price range do you want to pay?
The type of transport will also be important. Which type will give the best value for money? What kind of vehicles does the company have available for rent? How much does it charge per hour? Will it deliver everything on time or will it take longer than expected due to traffic jams, etc.?
Home Shifting Services in Lahore can help in planning these and other factors, so you can decide on what type of service you want to get.
Lahore is one of the busiest cities in Pakistan. It is home to several areas like Chakwal, Sialkot, Multan and Gujranwala. These are some of the most populated cities in Pakistan.
The buyers can use IPack Packers and Movers in Lahore to get a quotation from local movers and packers, who will give a quote on the basis of the weight, number of items or distance you need to move.
There are literally millions of people who move house every year. It is one of the most common reasons for house moving and it is also one of the least discussed and least complained about in Lahore.
In this section we can see how Pakistani Mover will help us with our relocation process from Karachi to Lahore . Pakistani Mover is one of the best relocation services in Pakistan which provides quick access to high quality professional services at affordable rates. If you are planning to shift your house, then it is always recommended to hire the best home shifting services in Lahore and avoid unnecessary complications.
home Shifting Company in Islamabad
In case of any emergency, please call Home Shifting Services at +92-0333-8402999 home Shifting Company in Islamabad is an emergency relocation service for people who wish to live in their own homes but cannot afford to rent it because of financial constraints.
It is a service that provides the best quality home Shifting Company in Islamabad, which are near to public transport and other amenities. Home Shifting Services offers relocation services for those who want to move out of their houses but can not afford for that.
In case of any emergency, please call Home Shifting Services at +92-0333-8402999 home Shifting Company in Islamabad has established its office in Lahore, providing a total service throughout Pakistan. It is one of the leading companies offering home shifting services in Lahore. We have immense experience in delivering an impeccable customer experience, with our focus on client satisfaction and dedicated team members. Our goal is to make customers feel comfortable while they are making the relocation process by providing them with all the needed information and resources required for better decision making process.
Packers and Movers in Peshawar
Dear Customer, Peshawar is a little on the side. In Peshawar city, we are providing our service. If you want to shift your house from Peshawar to Islamabad or from Islamabad Pindi or from Rawalpindi to Peshawar, then we are in Peshawar. But our staff will go from Islamabad to Peshawar and shift your household goods.
The packing material of your goods in Islamabad will also go from Islamabad and there your goods in Peshawar.
Will be fully packers and movers will go from Islamabad and your luggage will be seated very carefully the vehicle will be found from Peshawar and from Peshawar via motorway your luggage Islamabad Rawalpindi Lahore Multan Karachi Quetta Also in the city you can shift your home yellow goods.
We are at your service 24 hours a day. We have very old and experienced and professional boys who have been doing shifting work for a long time. Our staff knows. How to back up furniture How to load in car How to package crockery a How to use cotton.
Crockery is packed in brown paper and put in cotton so that the crockery is safe to travel during.
Moving is a time-consuming task, especially when the stuff you need to take with you is not as easy to move as it used to be. When we talk about moving we are really talking about packing and unpacking, not just moving. Therefore, building a strong relationship with movers can minimize this time cost.
There was a need to develop a service which would help Pakistani exporters to get their goods transported from one place to another in an efficient manner.
The article is about the challenges faced by packers and movers in Peshawar during the time of last decade, when there was no internet or mobile phones. The challenges faced include transportation costs, high insurance rates and the need to deal with each other on a daily basis.
Packers and Movers in Multan
Packers and Movers in Multan are among the leading companies operating in Pakistan but has its numerous networks throughout Pakistan. Packers and Movers in Multan know the significance of moving professionally and will definitely make your move an enjoyable one. Furthermore, if you're moving your entire office, have the experience of handling your large equipment with the utmost care and safety.
The company can handle packing as well as moving and loading from different locations in Multan. Packers and Movers in Multan are an ideal choice for your packing and moving experience. They have experts who have years of experience in packing and moving belongings from one place to another. This makes it possible for you to enjoy a stress-free moving experience in Multan.
The company provides quality services at reasonable prices. Packers and Movers in Multan will give us the services that we need at the best prices available in Pakistan. It's always important to choose reliable packing services whenever you're moving to another country. The only way to do that is to find a trustworthy packing service provider in Pakistan so you can give us the ultimate packing services while we give you the best prices in the industry.
Packers and Movers in Quetta
Packers and Movers in Quetta provide all the household packing and moving services you will need for a comfortable and hassle free move to your new home. The Packers and Movers in Quetta will arrange for your personal moving van, or even a small truck if that is what you require to carry all of your household goods. Once you have paid your deposit the Packers and Movers in Quetta will then arrange for the transportation and moving of your belongings to your new house or location. The entire moving procedure takes place very quickly and efficiently and within the specified time frame.
Packers and Movers in Quetta are committed to providing quality moving services to their clients, which makes it easy for their customers to understand that they will be receiving top quality service. They ensure that all of their clients are satisfied with the work that they do, and that they have reliable transportation services that can accommodate many people at one time. Packers and Movers in Quetta also provide their customers with affordable house relocation services, including domestic as well as international moving services. House relocation is something that is very difficult for many individuals; however, Packers and Movers in Quetta make this process very simple and easy. If you are looking to relocate or move your household goods in order to achieve a better living, Packers and Movers in Quetta can help.